My stomach is so full right now! I just finished cooking and eating the Pioneer Woman's
shrimp scampi
. It was delicious and very quick and easy too. Most importantly, it was given 5 stars by the younger residents at Love and Life at Leadora, so this recipe is a real keeper.
And, I must say, it was a million times better than one of these...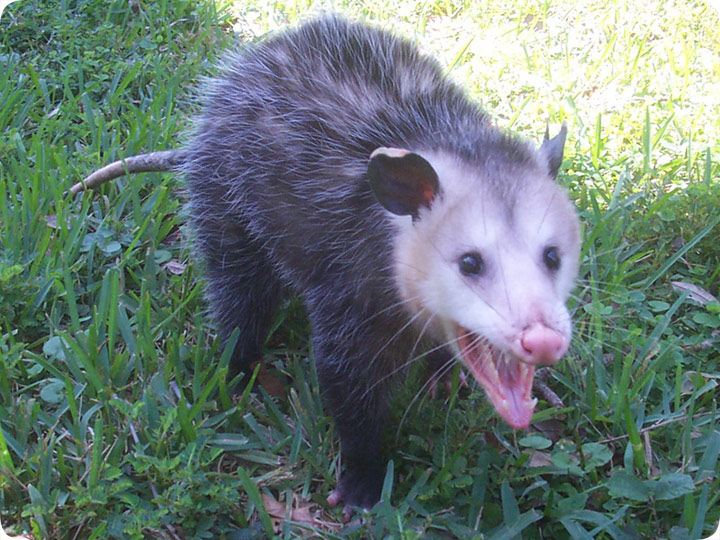 Yes, my Welsh terrier is insisting that we have one of these for dinner. In fact, for the past two nights, she has brought one to the backdoor. Yuck! Tonight, she will be going out on a leash!! No possum stew or soup for us...and, yes, there really are recipes for cooking possums!